The winners of the Design by Śliwka Nałęczowska 2021 competition have been determined! Meet the winners!
2021-05-27
---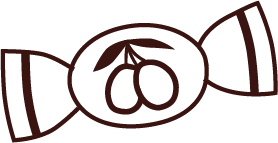 The fourth edition of Design by Śliwka Nałęczowska, addressed to creators in the field of broadly defined graphics, design and art design, has been resolved. This year, participants prepared prints for T-shirts inspired by the slogan "Śliwka Nałęczowska – the art of combining". The competition task proved to be extremely inspiring. It resulted in nearly 2400 creative interpretations of the theme!
Of all the applications, 2315 met the statutory requirements and were evaluated by specialists in graphics and design, including Mateusz Suda, fashion illustrator and graphic designer, Professor Ksawery Piwocki, former rector of the Academy of Fine Arts in Warsaw, and design experts from the partners and patrons of the campaign. The jury selected the best works, choosing 12 winning projects.
The winner of the first prize was Anita Tomala-Cygan, who won PLN 10,000 and a substantial supply of Śliwka Nałęczowska. The winners of the subsequent positions were awarded financial prizes (PLN 10,000, 7,000, 5,000 and 5 x 500) and sets of pralines. The selected designs will be used to create a limited collection of T-shirts, which will be available in Medicine stores.
This year's edition of Design by Śliwka Nałęczowska was realised in cooperation with partners: the clothing brand Medicine, the Academy of Fine Arts in Warsaw and the Association of Applied Graphic Designers. The media patrons of the competition were: NOIZZ, Grafmag and K MAG.