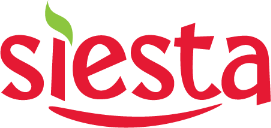 Siesta
Nature's bounty of dried fruit and nuts
Siesta dried fruit and nuts are crumbs of sunshine that bring southern warmth and energy into our daily lives, improve our mood, motivate us to act and bring joy to every moment. They are made from selected fruits, dried in their natural climate. Snacking on delicious grains, nuts or dried fruit is a moment of blissful siesta that provides a much-needed respite and plenty of nutritional value.

The brand offers a wide range of side dishes and desserts, and for those craving explosive snacks, it offers microwave Siesta Popcorn to be prepared at home.

Siesta - nature's bounty of dried fruit and nuts!